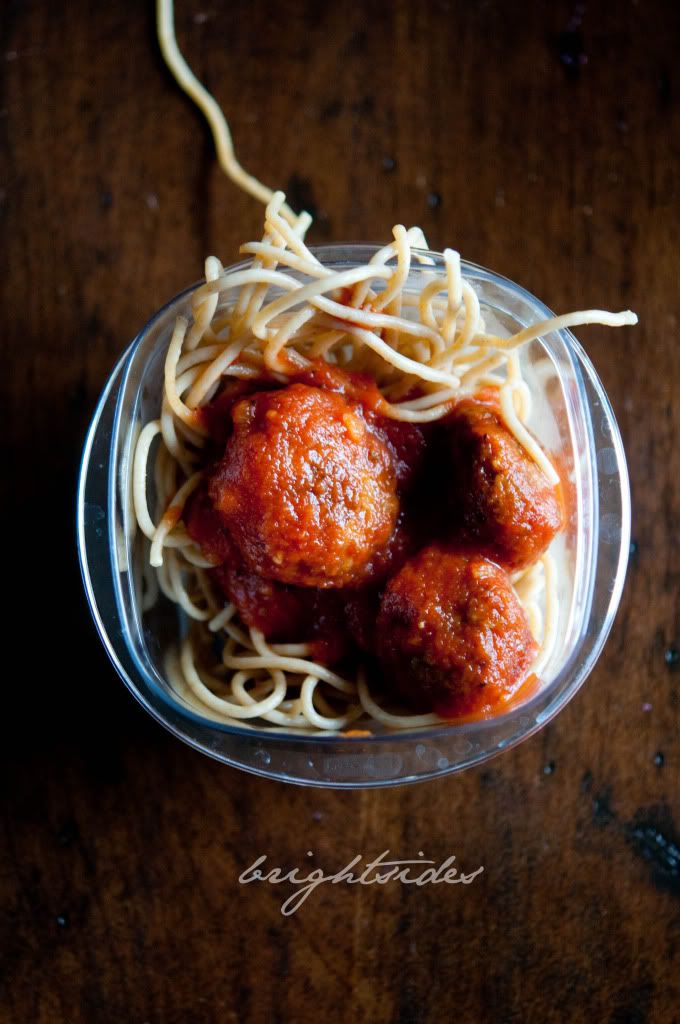 i find summertime cooking to be very enjoyable and incredibly bothersome at the same time.
grilling and get-togethers appeal greatly, while mundane week night mayhems are just a nuisance.
inspired by my husband and his
gentle
nudges to get me "back in the kitchen" i decided i'd like to come up with
a
summer cuisine to please
*pleasing me with simplicity on hot busy evenings, and please my family with hearty flavor & nutritiousness.
what are your favorite summer dishes?
i would love any recipes or ideas you may have to share with me and my readers.
salads, marinades, bbq & squashes are just to name a few...
please e-mail me or leave me a comment with your recipes and i will add them to my menu and try them out, photograph and share with you all!
(above: whole wheat spaghetti & meatballs packaged for leftovers and my kid's half-eaten salads)