my cute parents had the girls sleep over last night, so i've been able to catch up on a few things today!
i'm sitting here typing one handed while feeding jack lol. it's hard.
i'm excited to finally post my bedroom makeover!
sadly, i didn't even think to take any "before" pictures,
first off, we painted the ceilings white. this made such a huge difference.
i was going for light and bright in here, and wow, it sure opened up the room.
next, i painted my our headboard white. it used to be a whitewash finish.
i designed this mr & mrs print on photoshop and collected all the bedding, lamps and artwork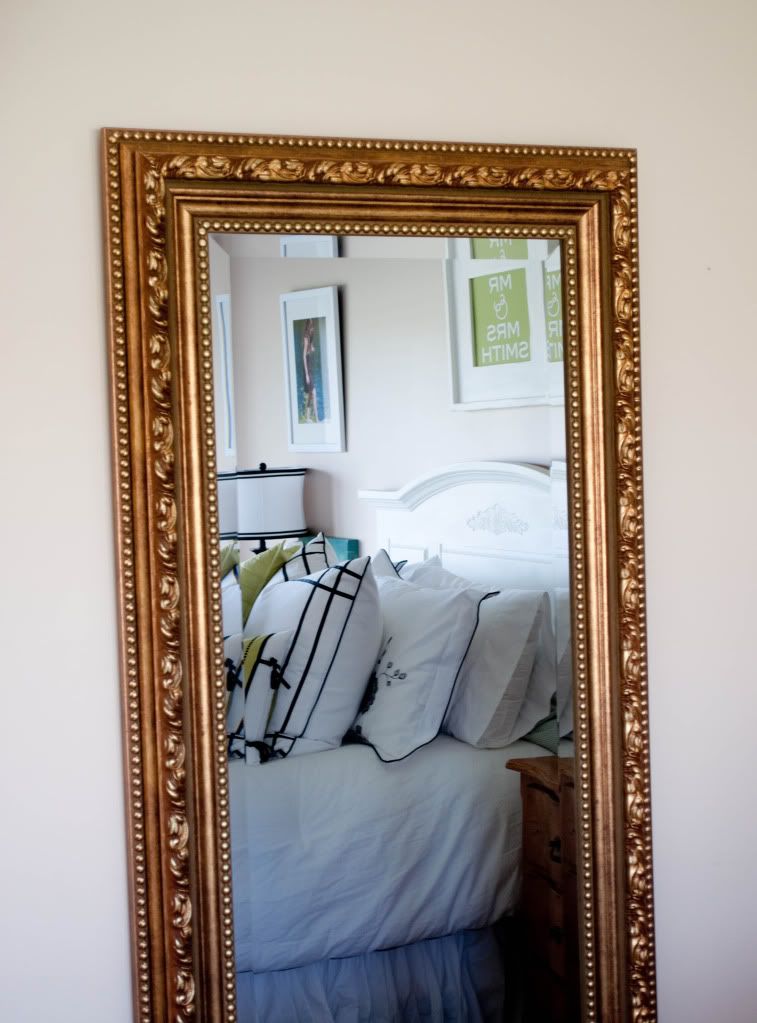 i am still working on my south wall (above).
i have tons of white and gold frames; some ornate and some simple... just a whole assortment with white mats.
i've developed pictures to go in all of them, now sam and i just have to agree on how to hang them.
i planned to hang a whole bunch of them over our bed and sam wouldn't go for it.
so, i guess we'll have to position all of them around this mirror.